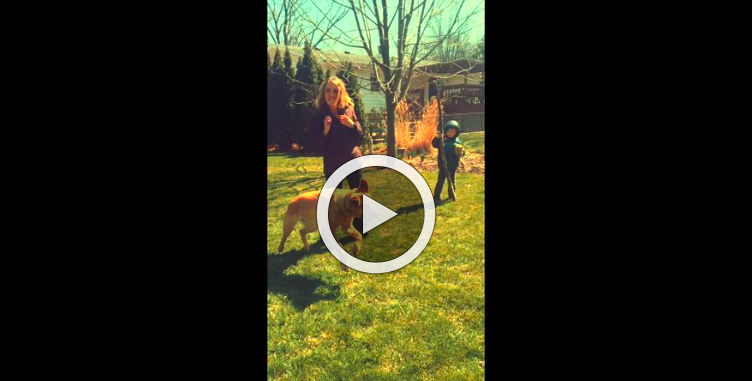 One year ago today, Roja and I graduated as a team from Guide Dogs for the Blind in San Rafael, CA, and life hasn't been the same since. In addition to getting Roja, this past year has been full of both amazing and difficult changes. From moving across the country and being apart from dear family and friends to growing in confidence as a mom, writer and teacher, Roja has been a constant companion who shows unconditional love (and licks!).
When Rachel Platten's song, "Better Place", came out shortly after getting Roja, my daughters immediately said, "mom, listen to this song…it's like you and Roja!" And sure enough, after listening to the lyrics, with phrases like " And I feel like you opened my eyes again, and the colors are golden and bright again," and "I see the whole world through your eyes," I knew exactly what they meant. Though our whole family laughs incessantly at the line "your kisses are the ocean breeze" as we picture Roja licking my face while I grimace and try to run away, we also can't help but get a little teary-eyed thinking about the main line of the song, "It's a better place since you came along."
My husband and daugthers put together this 2-minute video/photo tribute in honor of Roja and her first year with us. We know it's a bit on the cheesy side, but we can't help being a bit mushy about our girl and what she brings to our lives.
(Visited 700 times, 1 visits today)